While I spent a big chunk of the weekend setting up my blog on blogger(which was a pain and all my photo captions are messed up, I lost all the pages I had on Wordpress, etc.) I did find some time for a quick shopping trip. I'm trying not to buy much since we are going to Chicago soon for some IKEA goodies, but I found a few things in my shopping excursion that didn't break the bank.
My two favorite finds were at Hobby Lobby. I hadn't been there in ages and they had a clearance section of home decor items for 90% off.
I snagged this fun little key in a frame for only $2. It's funny because I just posted a photo I loved from the Pottery Barn website of vintage keys hanging on the wall and then I found this one.
I also found this neat candleholder that was also only $2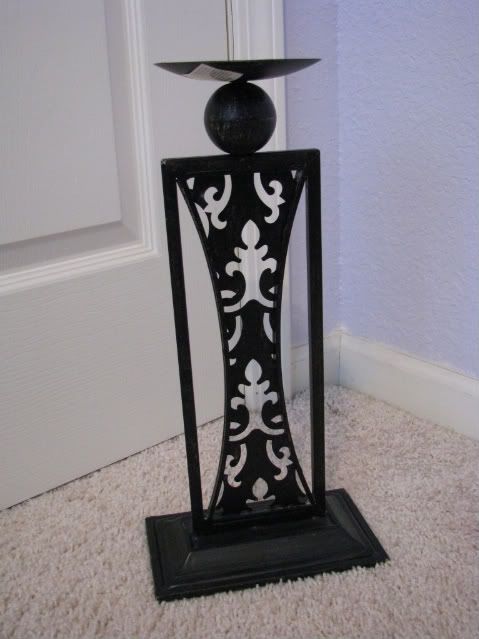 And finally I made a trip to Goodwill as well. I don't normally find much at our Goodwill and most of the household goods are too pricey for a thrift store, but I snagged this cute tiered basket. It still had the tag on it from Target.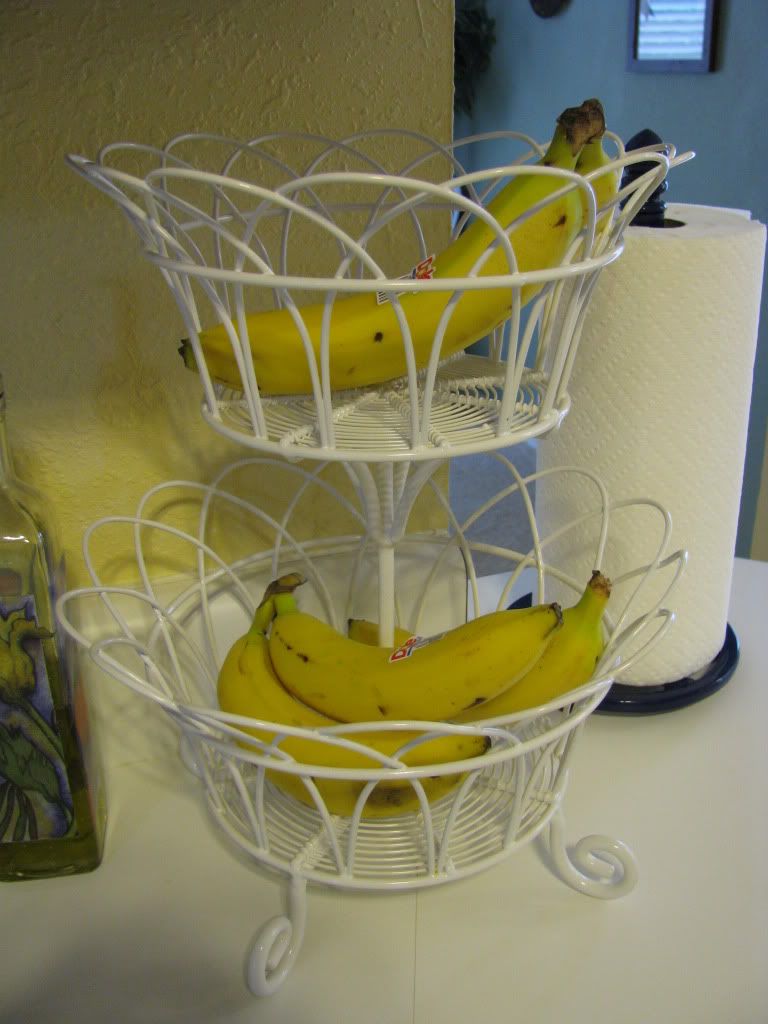 Now I have to yell at Blogger for sticking all the photos I upload at the top of the post and not where my cursor is and for not allowing me to edit the photos once I upload them. That's too points for Wordpress and two strikes for Blogger. If only the free version of Wordpress allowed more customization and editing of templates and widgets, I would never have left. But I'm getting the hang of it although I miss the clean, professional look of Wordpress. I do have my very first followers though, thanks ladies! Wordpress didn't have this feature so that's one point for Blogger.